Showing Overview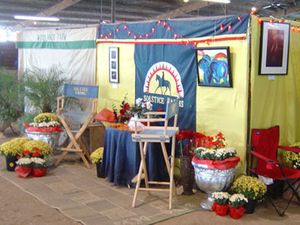 It is our firm belief that we can really have it all! We can be competitive in the show ring while maintaining compassion for our horses and a commitment to classical rider education and seat development.

In our desire to compete and do well it is easy to lose sight of what brought us here in the first place.

In achieving this goal we must be dedicated risk takers in our training. We must also be methodical, and not skip steps so important to horse and rider development. We must learn to differentiate between dedication and over-intensity. Likewise, we must find a balance between being thorough and becoming stuck in a rut. We specialize in taking horses and riders temporarily past their comfort zone and then returning so that each day brings progress as well as confidence.

When the horses we ride and the students we teach become more beautiful, confident and free in their work, then we have succeeded.

This is what fuels us at Solstice Farms: a great belief in the excitement of our sport and the endless possibilities inherent in all horses and riders.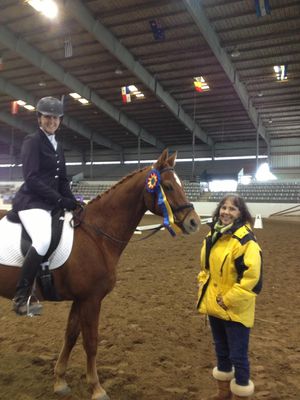 Fees
| | |
| --- | --- |
| Options | Pricing |
| Coaching | $50/day |
| Horse care (stall cleaning, feeding, hand grazing) | $50/day |
| Trailering for one horse (minimum of $75) | $1.50/mile |
| Trailering for multiple horses attending show | $0.75/mile |
| Shared tack stall | cost divided between users |
| Grooming | please inquire |
Showing Tiers
First Tier
: Local schooling shows. These are usually HDS recognized, well-run and judged, and inexpensive. These shows require some travel and therefore trailering expenses as well as coaching fees apply.
Second Tier
: Local and regional USEF/USDF recognized shows. These shows represent a higher level of competition and excitement; usually two days of showing with one day of schooling/travel. They require a certain amount of travel and of course some partying and eating out! The best part for some, is getting away from home for 3 days! There is the ability to qualify for regional championships, rider awards, and national awards (go to the
USDF website
for an explanation of different awards). These shows can be quite special and definitely worth the expense and effort, but you should be ready. We recommend attending one as a spectator and/or volunteer first if possible.
Check our
calendar
 for a list of competitions we recommend. Most schooling shows are not listed until the beginning of the year, so check back often if this is the tier that interests you.